Teen Period Swimwear One Piece | Indigo
Swim worry-free! Our Ruby Love One-Piece Period Swimwear features our built-in absorbent liner and leak-proof technology, so you can swim, paddleboard, surf or just lounge on the sand all day. Our period swimwear is designed specifically for water activity. No swelling in water!
Built-in absorbent liner and can be worn with or without additional protection.
No tampon required!
Holds up to 3 tampons worth of protection.
Pair with our Double Sided-Pad for up to 6 tampons of absorption (optional)
No swelling in water!
Dri-tech mesh helps stop all front, side and back leaks and will securely hold a pad in place if needed.
Organic cotton liner. No odors, no plastics and easy to wash!
Materials: 80% nylon and 20% spandex
Sustainable! Help us save the planet by reducing landfill waste.
Recharge Loading...
Sizing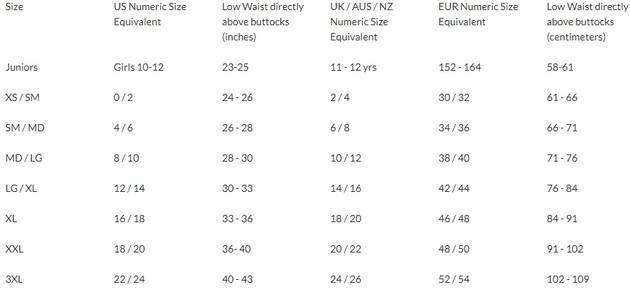 Function & Technology
Our Ruby Love Technology features a smart and intuitive design. The built-in absorbent gusset is perfectly angled to collect your flow immediately, ensuring stain-free comfort. It can be worn with your cup, tampon or a pad. Sanitary pads are locked in and securely held in place with the dri-tech mesh gusset.
What you do get: Security, comfort, peace of mind, and complete discretion—no unsightly bumps from the outside. It's like you're not even wearing a pad!
What you don't get: Leaks, slips, chafing, plastic, polyurethane laminate (PUL), plastic, or embarrassing odors!
Care
All Ruby Love products can be machine washed on cold and tumble dried on low heat. Line drying is gentler and recommended. DO NOT dry on high heat, iron, or use bleach/fabric softener!
How Does Leak-Proof Swimwear Work?
Ruby Love's leak-proof swimwear and materials are made specifically for water activity. They feature a built-in absorbent liner and proprietary technology that's angled perfectly to immediately collect your flow before it travels. It can be worn with or without protection, depending on your flow. It can be used along with pads, tampons, or cups. If using with a pad, the pad will be discreet and secured perfectly in place underneath to collect additional flow and it will remain intact.
Our swimwear fabrics are fully functional and discreet, and it was made to be worn all day during water activities. They can be worn in pool or beach water, for any activity level.
Can I Swim On My Period?
Yes, you can swim on your period! Our period swimwear is designed specifically for water activity. Our built-in absorbent liner has leak-proof technology and there is no swelling in the water.
For additional protection, our period swimwear can be worn with or without our Ruby Love double-sided pad, sanitary pad, tampon or menstrual cup.
Reviews
"I have their period swimwear, it really does work! I was skeptical when I first got it about a year ago, but I used it while I was on vacation in Cancun, Mexico about a month ago because my period decided to show up while I was there and it worked really good. I swam in the pool with no problem, I plan to purchase two more because I had to use the same one everyday. You can't even tell its a special bottom." - Jean
"The swimwear from this company was one of the best I have ever used. The options they provide are endless for any person that wants confidence all day from leaks or stains. I really truly like what they offer." - Roslyn
"The swimwear from this company is amazing for my period. I have used them a few times on my cycle and last summer, I have never had any leak happen. The swimwear protection works really well if you are wondering, I wore it in the beach and pool." - Kaci
"Swimwear - EXCELLENT  Underwear - PERFECT   Sleepwear - GENIUS    I made a big purchase of many items to get ready for my trip to Hawaii and the items worked!!!! Saved me tons of headache." - Jennifer C
"The Ruby Love swimwear and underwear is by far the only product that worked for my two daughters. Both of my daughters wore their swimwear without any protection for over 8 hours at a water park. The underwear worked just as great. I would highly recommend to anyone, especially people with daughters who want total protection." - Guerline
"The products are completely amazing for menstrual leaks. My daughter and I purchased the swim bottoms and underwear bundles six months ago and have used the product several times each, never a stain or a leak, easy to wash in my washer and dryer. I've even taken my swimmers on a swim at the hotel pool a few times, the product works." - Sandra
"I have the swimwear racerback one piece that my mom purchased as a gift for me, and it has saved me from grief and discomfort on a cruise last week. I got this for christmas and remembered  to pack it for my cruise vacation. I was so happy I did. My period came on the 3rd day of the cruise. It really works. I was skeptical when I received it from my mom but after needing it while away I was able to actually use it. This company did a great job on design also, the swimsuit is very cute. I will buy myself another soon." - Meghan
"The period swimwear from this company saved my Hawaii vacation from being a disaster. Both my daughter and I got our period while traveling and the company offered overnight delivery.  We both were happy that we were able to enjoy the beach and pool at the resort. I have not used the underwear but the swimsuit racerback and ruffle for my daughter were super cute. We also used the swim classic bottoms." - Helen
"I don't have the underwear, but I did use the swimwear in desperation a few months back in Montego Bay and it definitely worked for the purpose intended. The ruffle one piece is adorable and looks just like a normal swimsuit on the outside. The inside absorbency  is hidden away. At first I was scared to get all the way in the water but proceeded to get in the pool anyway and felt very comfortable after nothing happened. I also went in the beach water. I will be using on my next vacation. I give it a thumbs up." - Grala
"LOVE THEM! A true lifesaver for my daughter. She has special needs and the swimwear worked perfect for our needs. For years I searched for a solution for her and I finally found it in these swimwear bottoms. No accidents or mishaps the entire summer." - Bess
"I give the underwear and swimwear a thumbs up. My daughter is 12 years old and these items helped her feel more confident at camp this summer. She's happy, so I am too!" - Jemmi