Free domestic shipping - $65 or more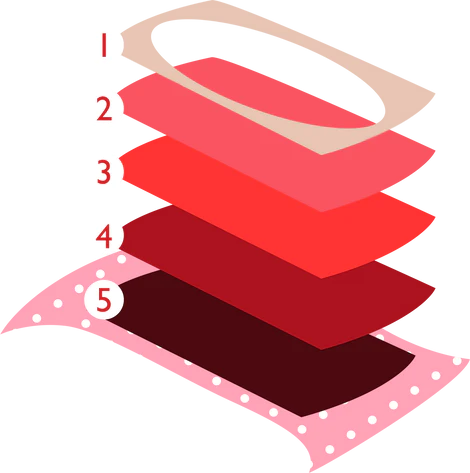 1. Dri-Tech Mesh helps stop all front, side and back leaks. Securely locks in our double-sided pad or sanitary pad in place for optional added protection.
2. Built-In Absorbent Organic Cotton Layer.
3. Our Proprietary Super Absorbent Layer helps to fight odor and keep you dry.
4. Leak Resistant Barrier wicks away moisture.
5. Exterior Layer locks it all together.
For Your Beautiful Curves